KDS website relaunch
Published 11 March 2016 under website, software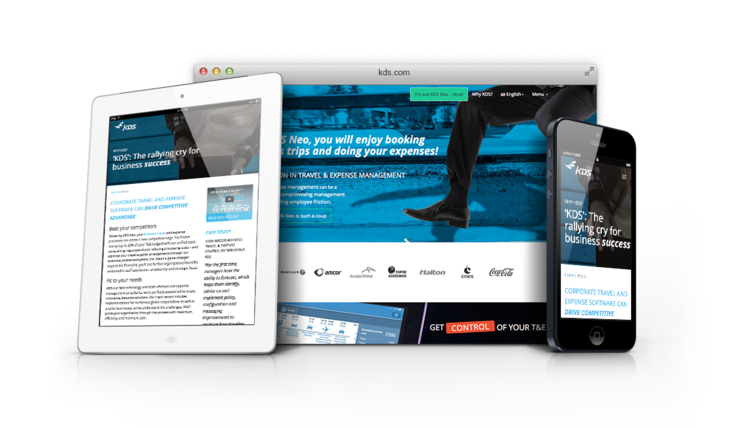 We're delighted to announce the relaunch of the KDS.com website which has been developed by Afterthought Software. KDS are a travel and expense management company who have customers across the globe. Their previous website required every change to go through the developers and so they engaged Afterthought Software to develop a website which the KDS team could update themselves.
We worked closely with Designbull to turn the designs into a responsive website. The site was developed with Wordpress to allow the KDS administration staff to easily control all of the content on the site and quickly manage translating pages into several different languages.
As well as developing the website, Afterthought Software also developed a new Marketo template for KDS's Return on Investment (ROI) calculator.